Every university student understands the importance of having the right gadgets. University can be quite intense, but with the right tools, life is a little less stressful. Aside from your smartphone, you need gadgets that make completing assignments easier.

Imagine how much easier it would be to complete your essays if you had your own laptop. Depending on the school, computers are not convenient because you'll not be in school all the time. Now imagine having access to a modern laptop for your essays as well as an online paper editor. 
Here are ten must-have gadgets university students should invest in.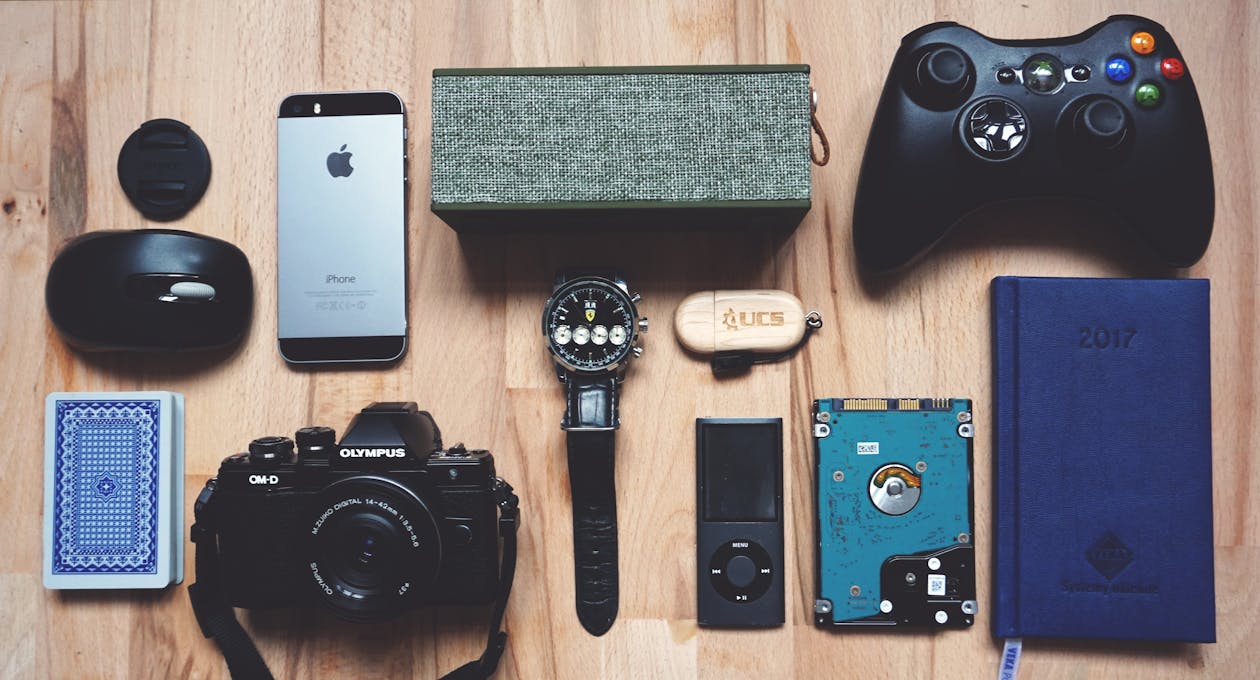 Imagine being able to translate your notes into digital form? That's right! A smart notebook ensures you don't lose the notes you jot down during lectures. You can translate your notes from paper to pixel so that you access them with your smartphone.
Smart notebooks come with apps that help you organize your notes. There's even a search feature that helps you find what you're looking for.
A phone charging case is what you need to keep your phone on throughout the day. There is nothing as frustrating as navigating a day on campus without your smartphone. In today's digital era, the student saves all the information they need to operate on their mobile phones. I bet you cannot remember the last time you memorized a phone number. 
Are you a coffee lover? Imagine having Bluetooth enabled coffee makers. As much as you'd try to avoid them, you're bound to have all-nighters every once in a while. What better way to keep you active and focused than having readily available coffee? Your roommates will thank you for making such a thoughtful investment.

A heated travel mug will come in handy on days when you're running late. You want to be in class on time and still have steaming coffee? Worry no more, the heated mug ensures your coffee doesn't go cold. 
Once you settle in class, all you have to do is plug in the mug to your laptop via one of the USB ports. 
A backpack offers you convenience as it ensures all your tools of the trade are in one place. Students misplace their stuff because of coming to class with everything in their hands. A charging backpack not only saves you from losing your house keys, but it also ensures your phone is always charged.

A Fitbit is what you need to manage your sleep, eating habits, and exercise sessions. University life can be so hectic; you need this gadget as it keeps you on track. Staying healthy and exercising boosts your productivity in school. 
An external hard drive is like an insurance policy. It helps you back up all your files so that in case anything happens with your computer, you have a copy of all your files. 
Even though people today use their smartphones to capture moments, there are shots that only a good camera can take. Invest in a camera so that you capture all the beautiful memories you make in university.
How amazing would it be if you could print out your pictures in the comfort of your room? You can use the printed images to decorate your room.
Whether or not you're taking a technical course, invest in a good scientific calculator. You're bound to come by mathematical problems at some point in your university life. 
Gadgets make life in university smoother. Invest in these cool gadgets and see your life on campus become easier.